Caught in the pincers of routine, it is easy and comforting to guise the reluctance to pursue adventure as being tied up with work. Yet, in the midst of this prosaic existence, there are often moments of carefree revelation; moments that bring to mind the desire to venture out of the wanted quiet.
After much back and forth regarding my destination for the weekend, I finally decided upon Kausani. Celebrated as the 'Switzerland of India', Kausani is a quaint hill station about 50 km to the north of Almora, Uttarakhand, and is a little over 400 km away from Delhi. I will be honest, I was smitten since the moment I saw pictures of the area on the internet, and I knew I had to go despite my father's apprehension. He wasn't enthusiastic about the proposition of having his 'little girl' drive to the hills by herself.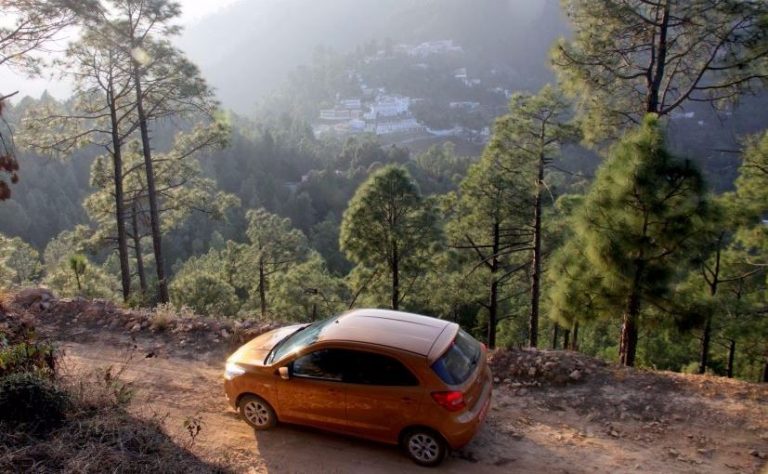 I set off for Kausani from Delhi at 4:30am on a Saturday and took the Ghaziabad – Moradabad – Ramnagar – Ranikhet route to Kausani. Since I started early in the morning, I was on the Moradabad bypass by 6:15am. It was time for a quick stop at a road-side tea vendor because when you can't find coffee, you make do with tea. Admittedly, the stop wasn't so much for tea as for to take reconnaissance of how far I had come – both, metaphorically and literally.
The vendor was intrigued when he realized I was alone, and soon started asking me questions. First came the "Kahaan ja rahe ho" (Where are you headed?") I told him I was on my way to Kausani. He followed it up with "kahaan se?" (where from?) I answered Delhi, only to be met with a mildly amused look that was laced with as much concern, if not more, and a distinctive variation of the Hindi word for alone – "Ikli?" I reiterated my response in the affirmative. He told me I should have brought someone along for this (the Moradabad bypass) wasn't exactly safe.
It was pretty much a straight road up till the bypass, but now I had to switch to NH121 to get to Ramnagar. It doesn't sound like a problem unless you are as directionally-challenged as I and are also travelling alone. Turning to Google Maps wasn't a noble idea, as my obsessive exercise of vocal chords (with colourful words that can't find mention on this site) would attest, as it ultimately resulted in endless moments to stop and ask for directions. By the time I got on NH121, the sun was up and shining along with a considerable amount of traffic.
I queued up Sia and ThePianoGuys' songs, turned up the volume, and carried on. Soon, Dad's first of many, many calls came in, and after inquiring about my location, he announced that I'd soon be driving around hills. He followed that up with a request, nay demand, for pictures of the car along with some 'selfies'. Grudgingly, I took my second stop about 90Km from the Moradabad bypass – on the Ramnagar Road, clicked some pictures, inquired about the route again, realised I had covered almost half the estimated distance to Kausani, and finally returned to the road.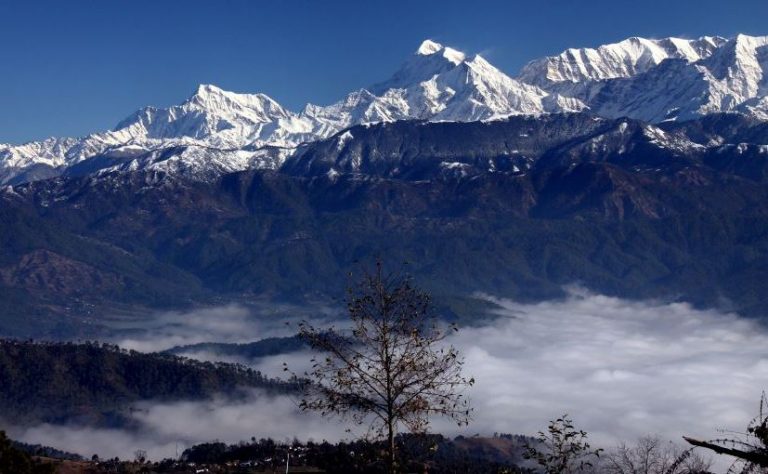 Before long, I was driving through the Jim Corbett reserve and was welcomed with an exquisite change in the landscape. Even though signs along the road proclaimed presence of tigers and elephants, all I spotted was a herd of deer. Towards the end of the stretch, I encountered a diversion around a small section of the road that directed traffic through a dried-up river bed. I clutched the steering wheel and winced my way through the detour only to get temporarily stuck on the minor incline that led back to the road.
The pebbles and the lack of grip that comes with them caused the tyres to spin without translating any of that into movement. Thankfully, a handful of folks in the cars behind me were kind enough to help me maneuver through the spot. I felt grateful to not only those gents, but also to the Figo – for sailing through even when I was evidently unnerved.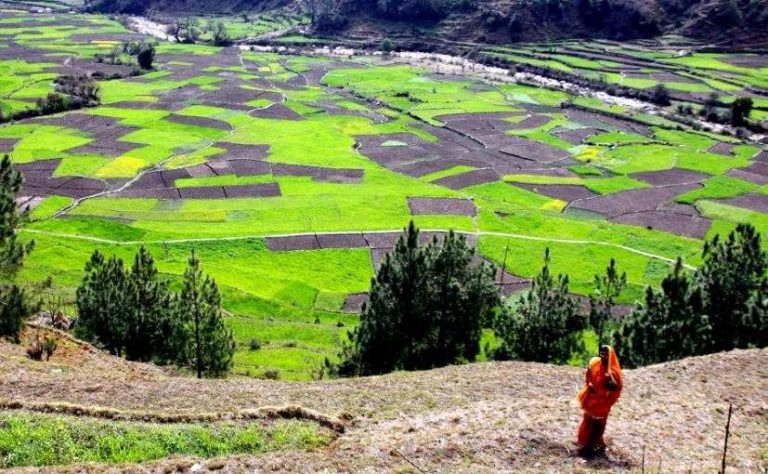 Then came the hills, err… I mean Ranikhet road. The mostly single-lane road in all its serpentine, and often bumpy, glory slowed me down considerably. But I wasn't complaining, for it offered magnificent views in return. Leisurely continuing my climb, I oft-times pulled over just to take in the sights. I particularly remember the stopover at the junction for Betalghat/ Kyari – Ghugidhar. I somehow got chatting with the locals at the tea-stall, and was overwhelmed by their benevolence for this lone traveller. They engaged me in conversation over a warm cup of tea, and even offered to drop me all the way to my destination for the road ahead was allegedly demanding. I politely declined and hurried along because it was noon and I still had to cover 120Km.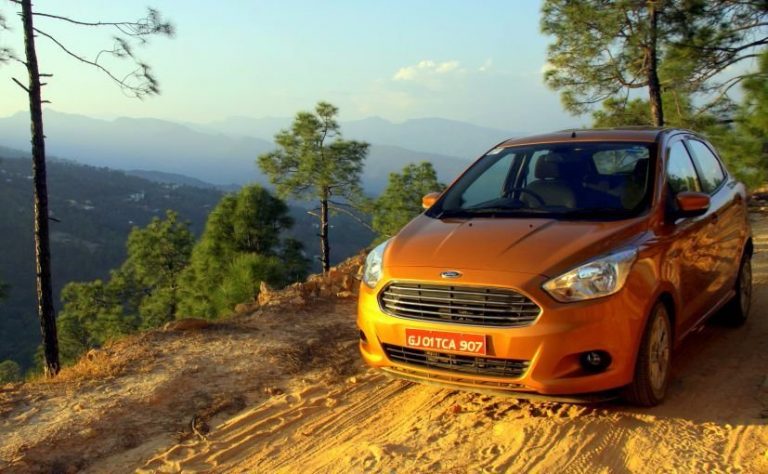 I continued on Ranikhet road, passing through Bhatrojkhan as I made my way to Almora. Three hours later, I stopped to look at my navigator and saw that I was roughly 1.5 hours away. So far so good, I thought, and then continued on the Majkhali-Someshwar road. 35Km later, according to Google Maps, I had to turn 'slightly left onto Almora-Gopeshwar road'. I decided to verify with locals and was advised against taking the aforementioned road because it had some work going on. However, since the alternative route was nearly 20Km longer, I decided to stick with the former since my navigator had proven to be reliable – at least till that point. Suffice it to say that I shouldn't have because 3-4Km later, I was living through my worst nightmare.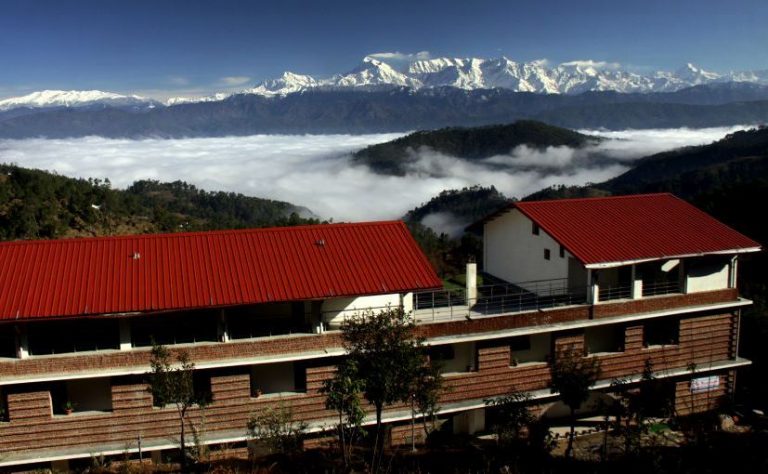 The rest of the drive to The Buransh, my lodging for the weekend, is honestly a blur; I reached around 6:15PM and was promptly received by Mr Threesh Kapoor – the resort's owner. With the inflamed desire to lay in bed, I asked to be lead to my room. As Mr Kapoor showed me around what would be my abode for the next 2 days, I felt the distress melt away the instant I looked out the window. The panoramic view of the Himalayan peaks was a marvel to behold even in the dark.
I proceeded to order dinner as I curled up in bed and was fast asleep by 9PM.
The next morning I woke up to a sight no words will ever be able to do justice to – a clear view of the snow-capped Himalayas. Over breakfast, Mr Kapoor, a photographer and environmentalist, told me all there was to know about Kausani – formerly a tea estate during the British Raj – since I was too exhausted to go sight-seeing. I spent most of the Sunday wandering through the property and staring out my window, and I have never known peace like this.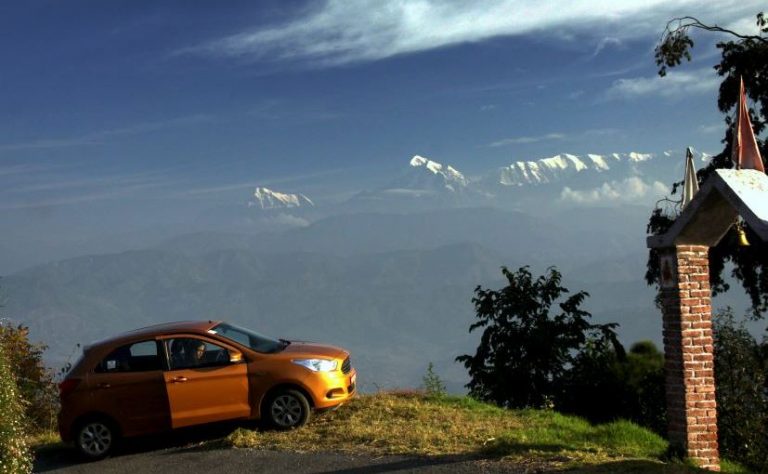 Monday, I set off to return to the pandemonium of ordinary life. With 800-plus kilometres and 27 hours of driving in three days, I came back home a much happier person. The Figo, on the other hand, came back a hero – not only for making this journey that much easier, but also for taking on the oft unrelenting road like a champion.