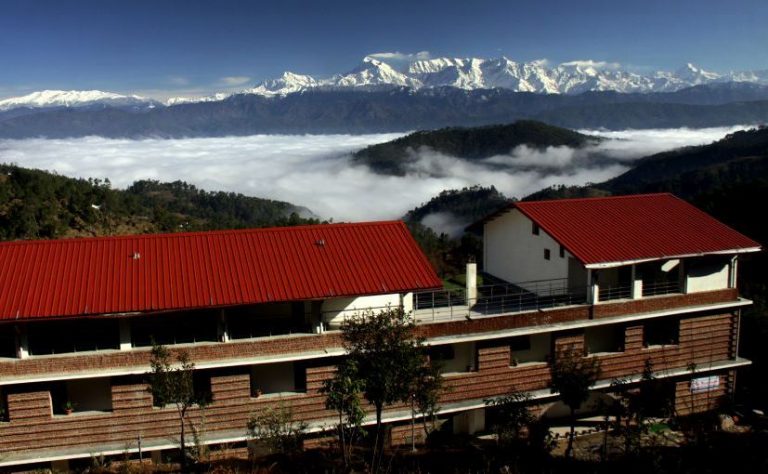 Uttarakhand is a state in the north of India, often referred to as the 'Land of the Gods' due to the many temples and pilgrimages that are found throughout the region. Visitors from around India and all over the world come and enjoy the natural beauty of the Himalayas, nature, and all kinds of options ranging from rafting and bungee jumping to yoga and meditation. My visits to Kausani and Rishikesh reveals that amongst this there are also some individual leaders responsible for designing arts and development programmes to support local communities in a sustainable way, celebrating indigenous history and culture.
I am invited to spend a week at The Buransh Retreat, a new resort in Kausani, a hill town in the Kumaon region of Uttarakhand. Operating within the premises is The Himalaya Study Centre, a new project to develop the awareness and practice of art, culture, education and development combined in this area. This entirely new venture and building that started being constructed in 2011 is the brainchild of Threesh Kapoor, who formerly spent his life working in banking, but is a highly acclaimed photographer and always dreamed of doing something creative for his local area. His daughter Prasanna Kapoor is a dear friend of mine and works alongside her father to achieve this vision.
The location and views from the Buransh are breathtaking; each room has been designed to include a huge window from floor to ceiling so that visitors can wake up every day to a magnificent view of the Himalayas. Every detail has been carefully considered, and the 19 suites are filled with Rajasthani furniture and added little luxuries such as electric blankets in the beds for cold winter nights. The hospitality is second to none and the restaurant boasts a range of Indian options prepared by a local chef. During their stay guests are exposed to the art and crafts of the local area.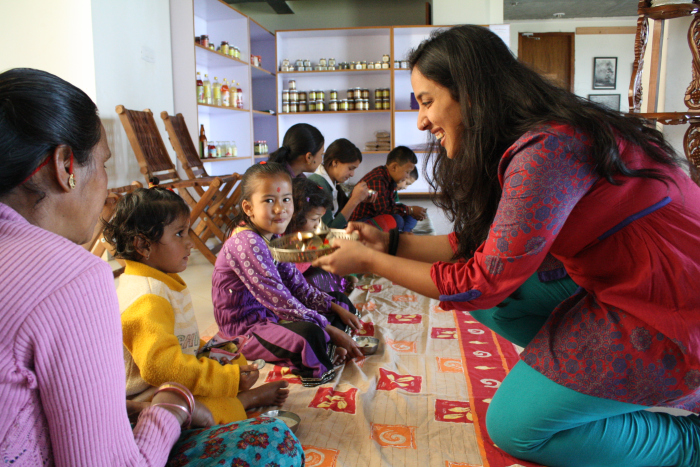 My stay is during the Centre's Buransh Mahotsav, an annual festival promoting tourism through art and culture. This is a success and attended by village locals, people from around the region as well as tourists from other cities in India. Handicrafts made in remote villages are promoted and sold, Threesh Kapoor's photography of Uttarakhand's nature and beauty is on display, young girls from the local area perform traditional songs, and women who spend their days as mothers and workers in the fields are encouraged to share and recite their poetry about their lives in Kausani. The role of eco-tourism is discussed to include the promotion of local flora, fauna and birds through bird-watching and photography.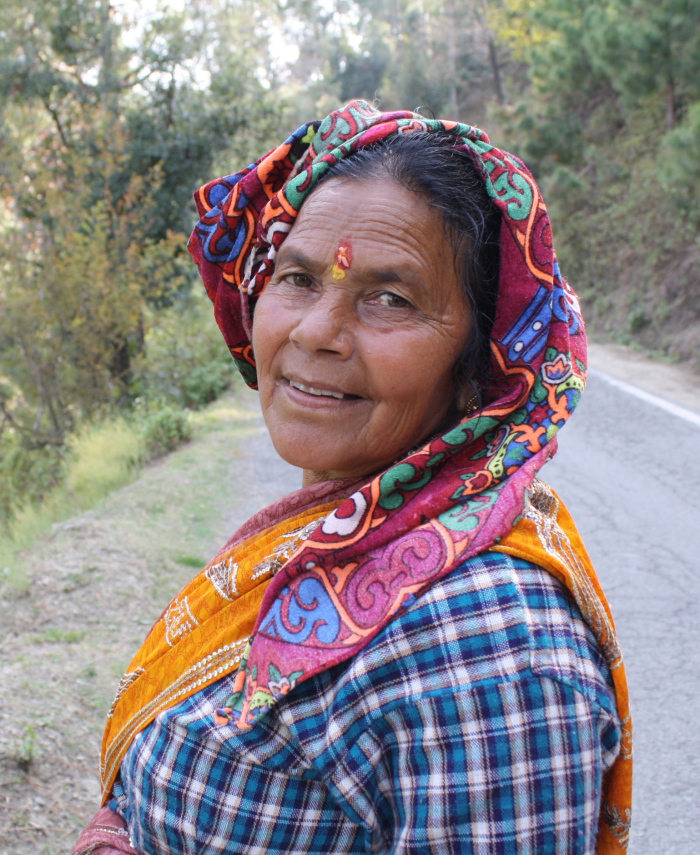 My walks around any city, town or village often include much observation of the local people and how they live. The Buransh is set amongst the hills and a pleasant stroll will include bumping into many local people, living next to nature with a very simple lifestyle. I encounter Hamini on her way home from school, and admire the solar equipment outside her house that she explains is critical to provide energy for cooking food for the family. I see numerous women working in the fields here, and am told that this is the way of the land in Uttarakhand. Women generally do most of this work and also have responsibility for the family. It is good to see that The Buransh can offer a sense of community for these women and give them a platform to share their talents and practice and celebrate their creativity.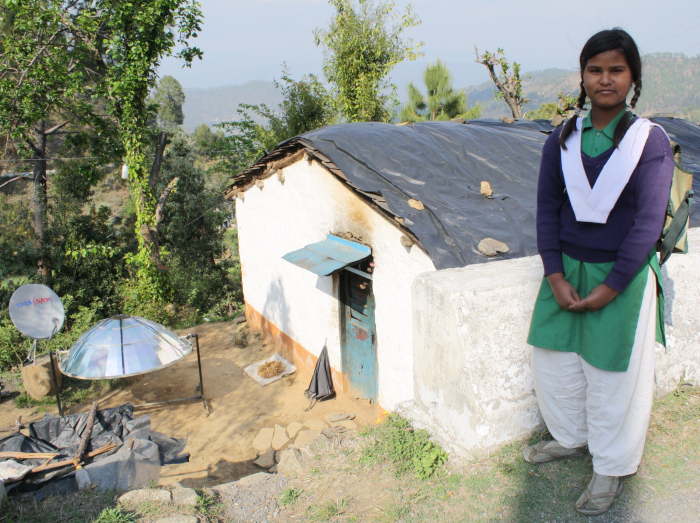 The Buransh and the adjoining arts and culture initiative demonstrates the importance of combining artistic and development projects. Celebrating, practicing and cultivating creativity in a sustainable way is critical to the development of both villages and cities, rural and urban areas alike. It's inspiring to see the Kapoors putting their life savings, passion and commitment into this unique project, that is already and will continue to have an influential impact on its visitors for many years to come.